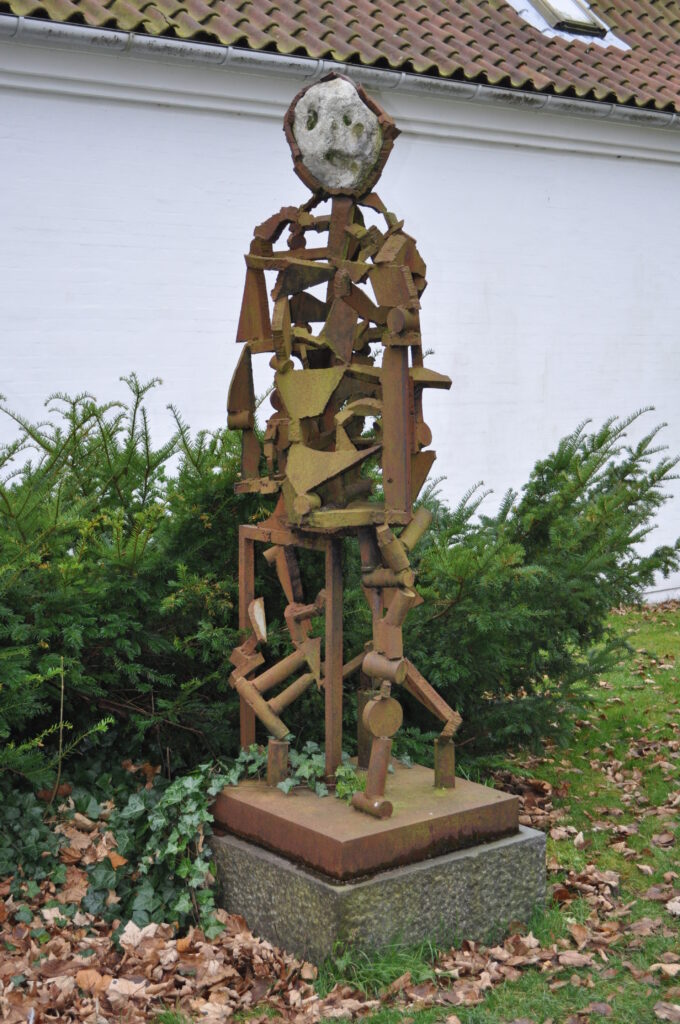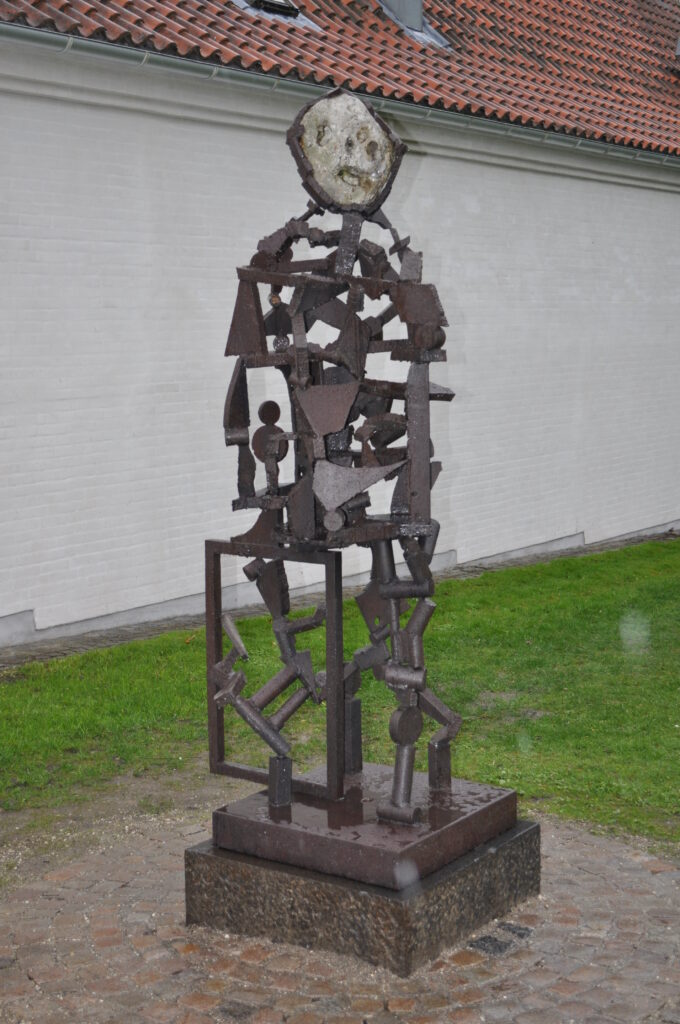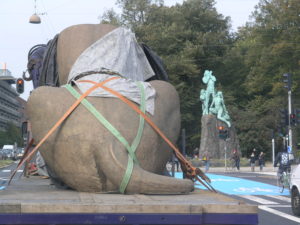 "The Isted Lion" meets "Towards the Light".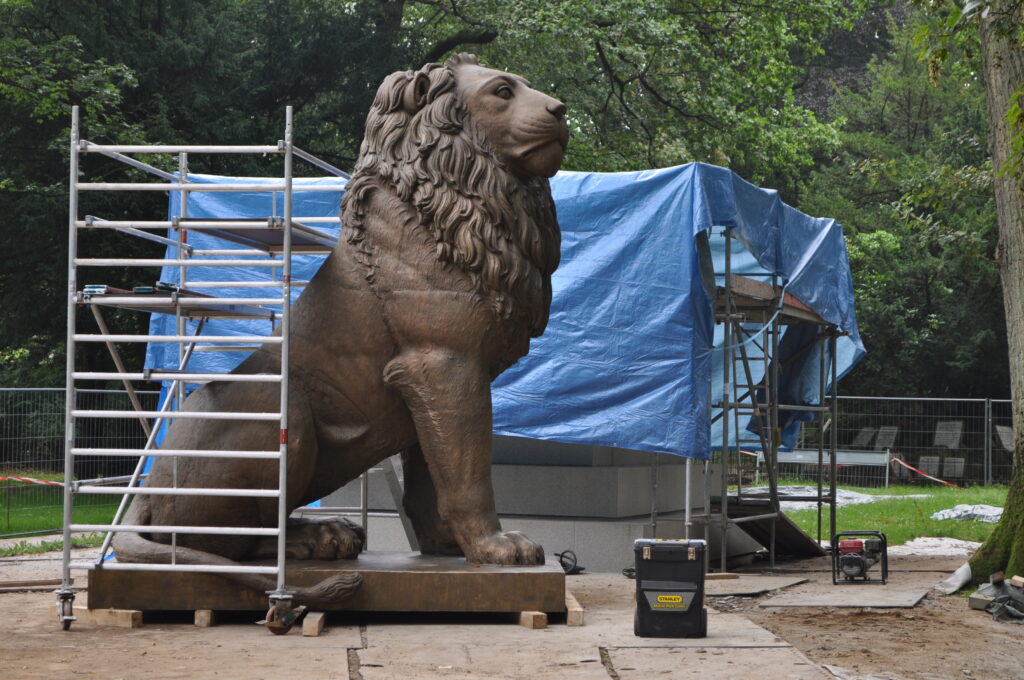 The Isted Lion before remounting it.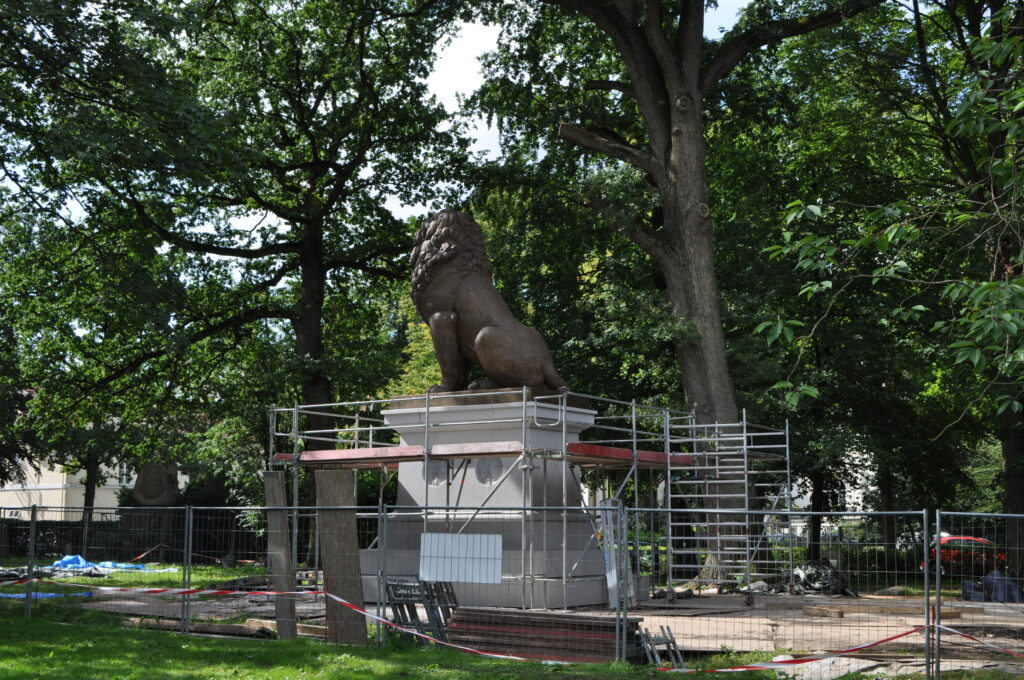 The Isted Lion during the remounting fase.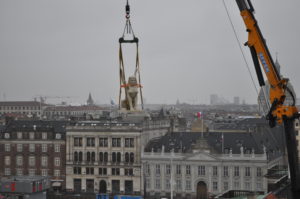 The last flight of the sfinx. Remounting th. 15. of december 2015.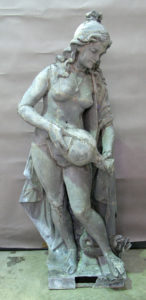 "Amfitrite" before conservation.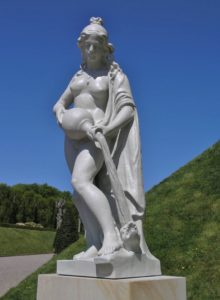 "Amfitrite" after conservation. A test mounting.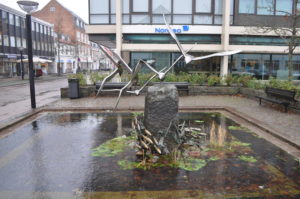 Helge Holmskovs "Birds and fishes" before conservation.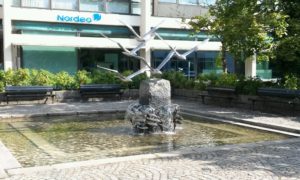 "Birds and fishes" after conservation.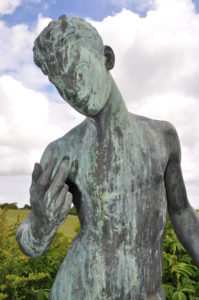 Viggo Jarls "Narcissus" erected in 1965 before conservation.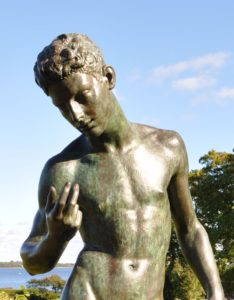 "Narcissus" after thorough conservation and surface treatment.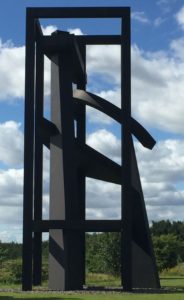 A monumental Robert Jacobsen colossus in painted iron.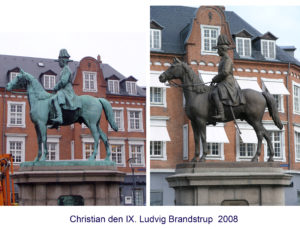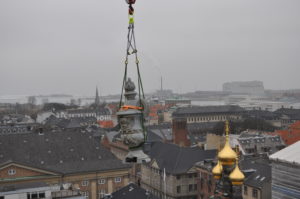 Demounting 24 zinc vases on the dome of Frederiks Church.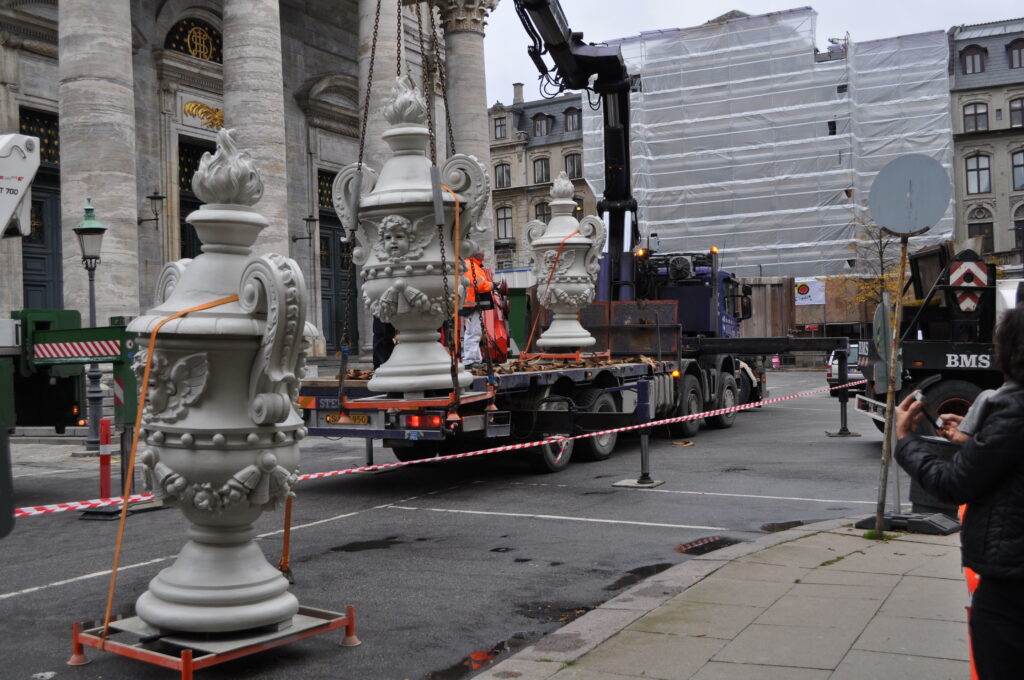 Mounting the first four vases after five years.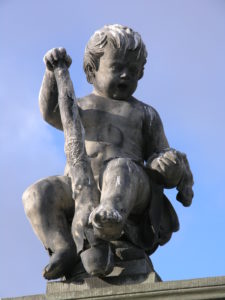 A "Herkules" led putti before conservation at Rosenborg Castle.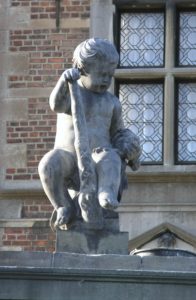 "Herkules" putti from late 17th century after conservation.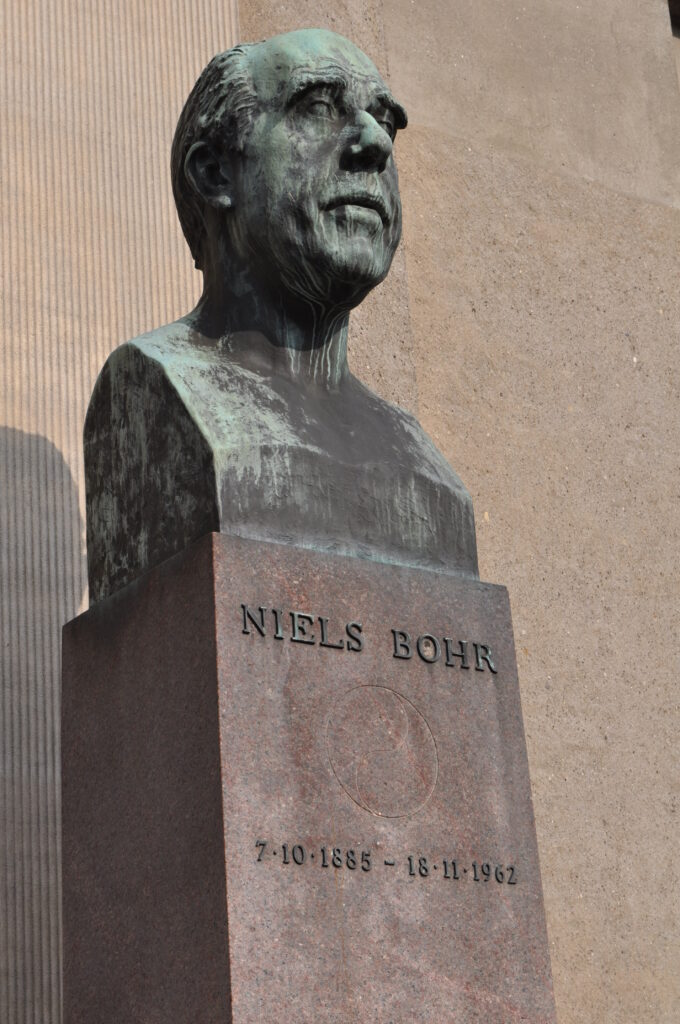 Niels Henrik Daniel Bohrs bust before conservation.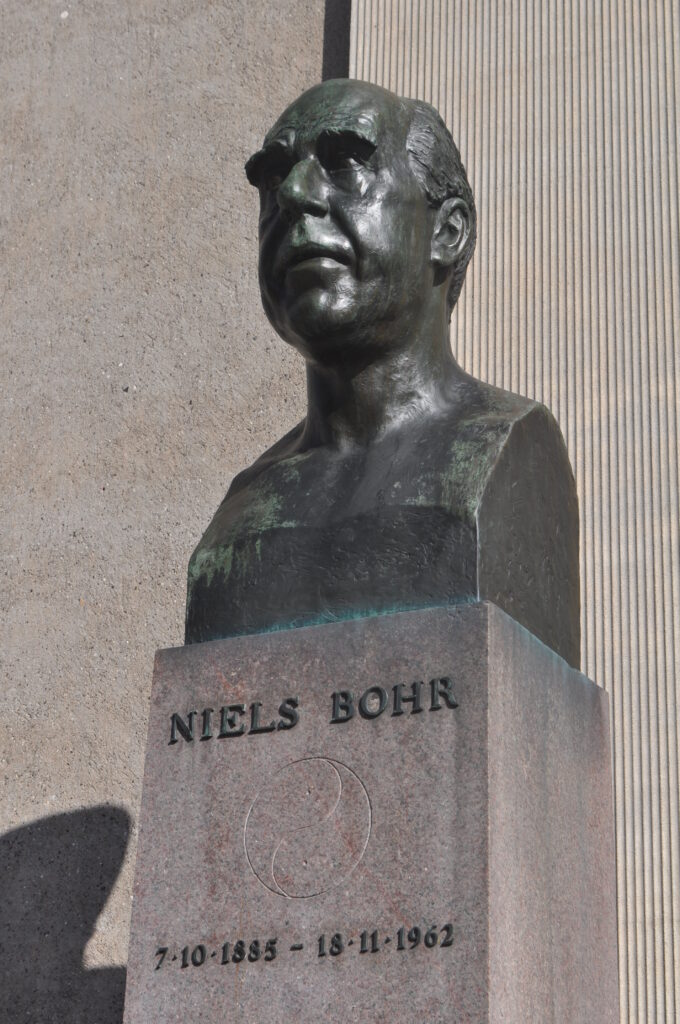 Bohrs bust at Vor Frue Plads ca. 1957 after conservation.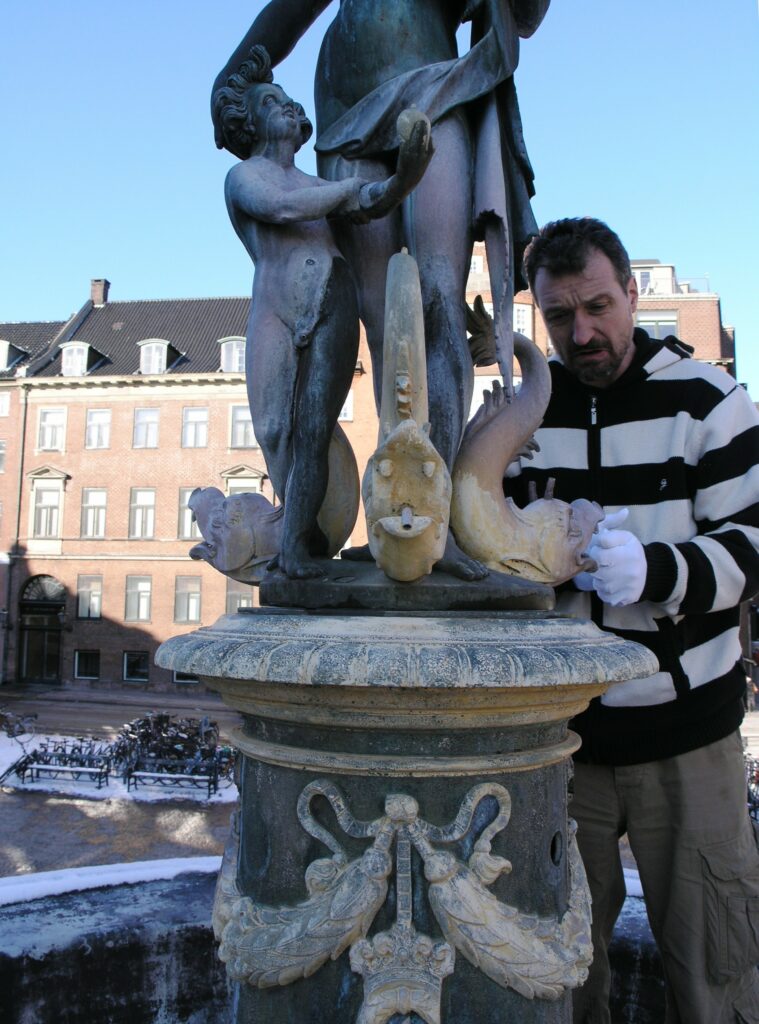 Inspection of the Caritas Fountains sculpture group in Copenhagen.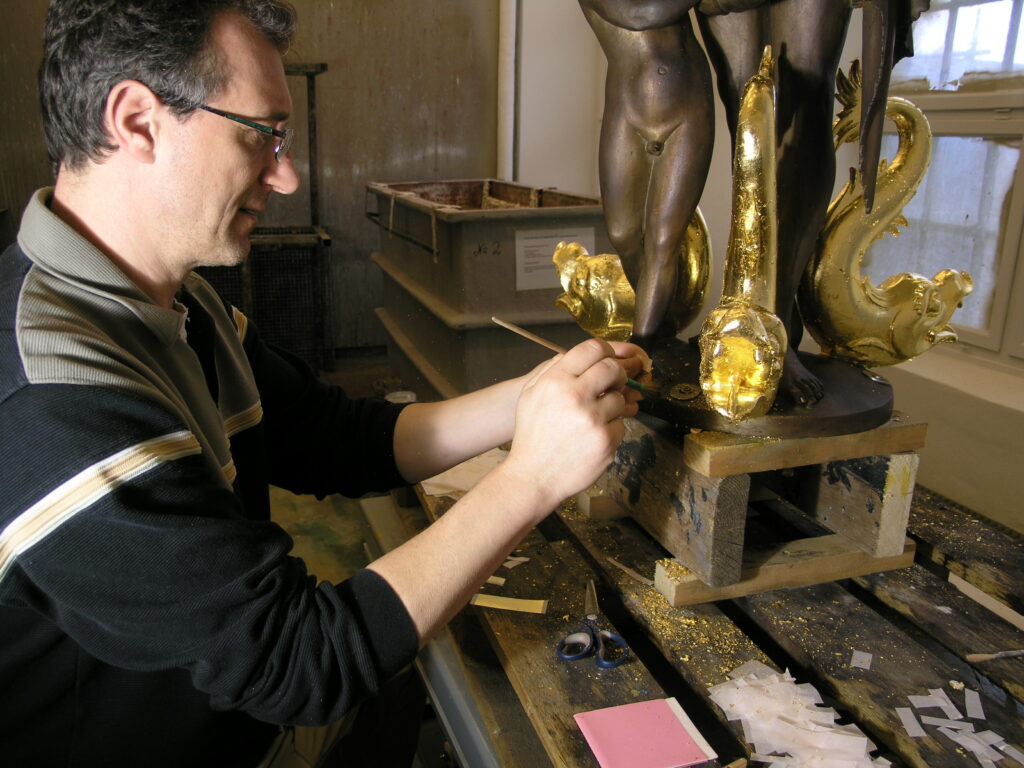 Gilding after cleaning and patinating.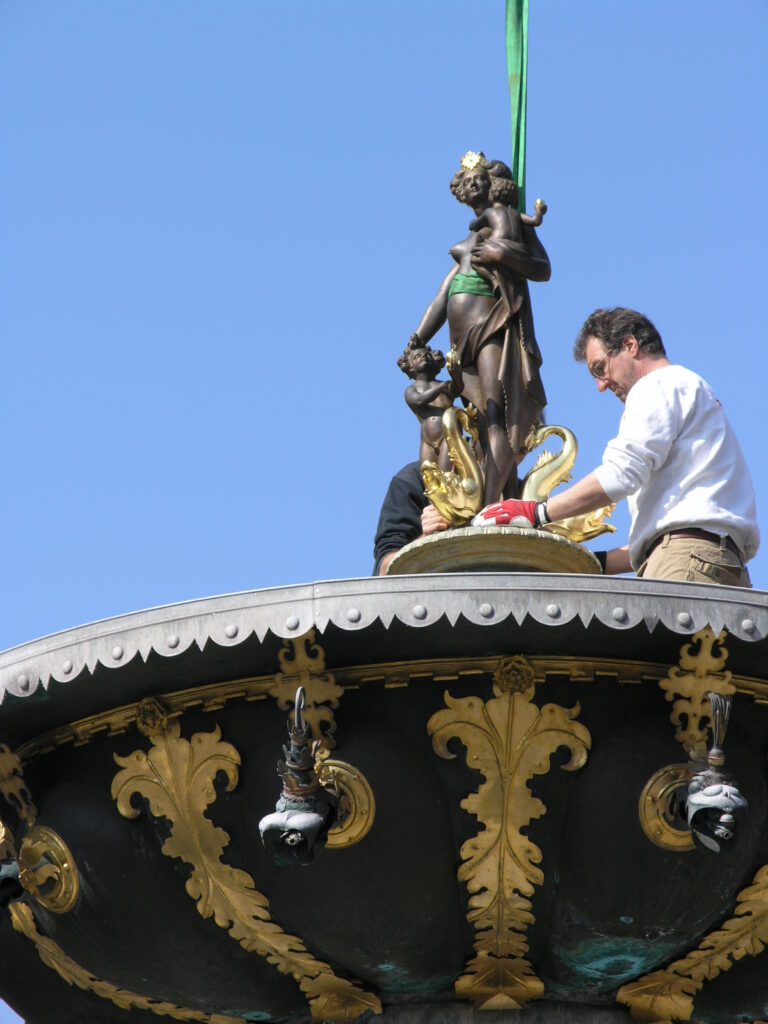 Replacing the sculpture group.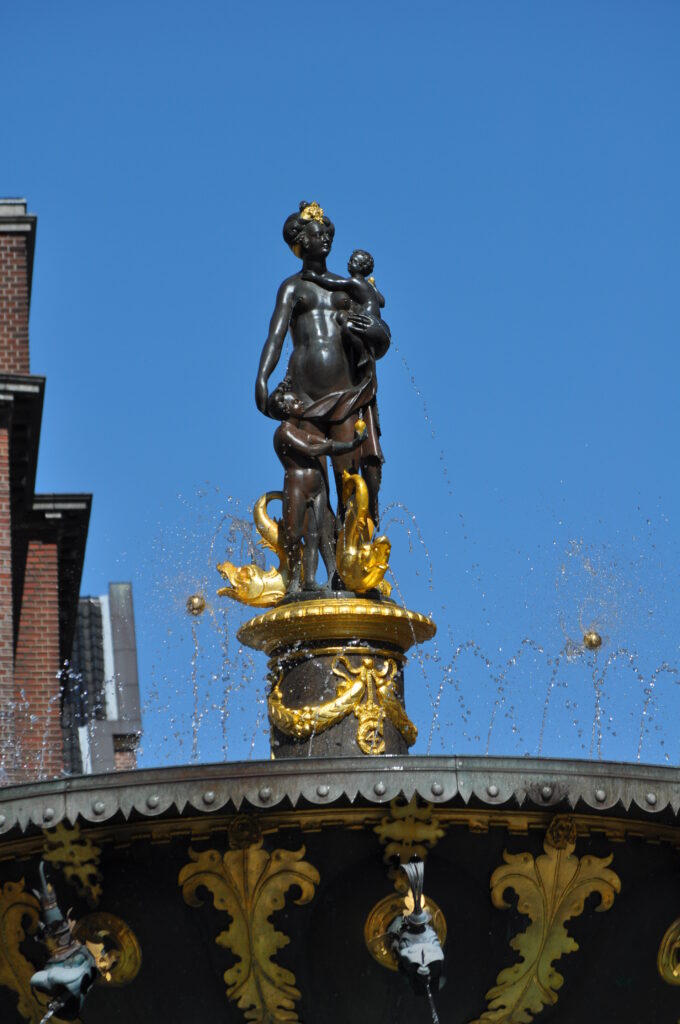 The Fountain with four gold apples on the regents birthday.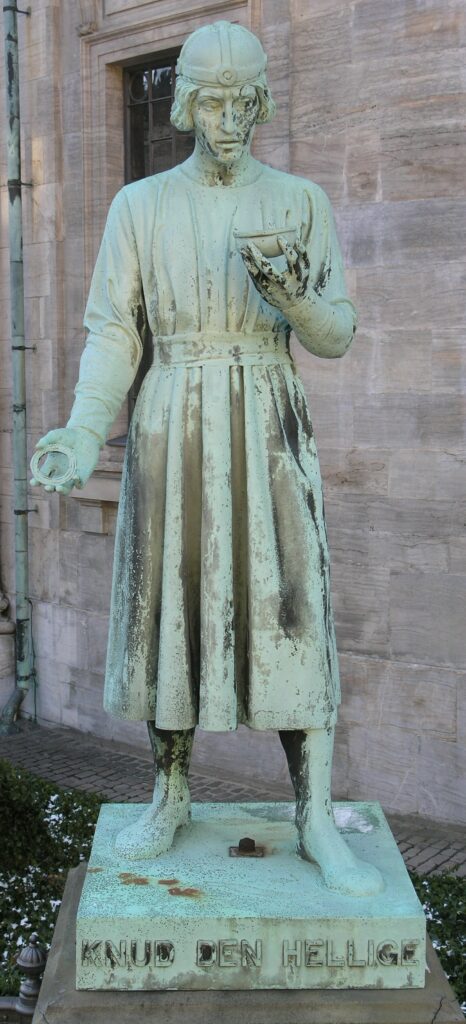 Bronze statue by Viggo Jarl before conservation at Frederiks Church.